I create responsive, interactive user experiences with modern front-end technologies.
JavaScript
React
AngularJS
Backbone
Gulp
SASS
HTML5
About Me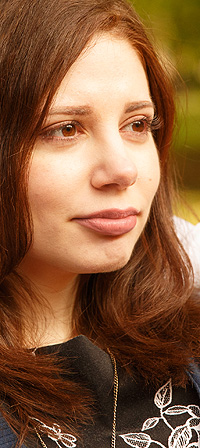 Hello there! I'm Amber. Web development has been a passion of mine for a large part of my life, and I love to make cool new things. I made my first website in 2003 with Tripod's site builder, and learned HTML and CSS by modifying the markup and styles it generated so the design would look how I wanted. The web has grown a lot since then, and so have I. In 2013, I graduated from the Rochester Institute of Technology with a Bachelor's in New Media Interactive Development and a minor in Japanese Language.
My specialty is front-end web development, but I am interested in learning more about how to develop back-end systems and manage databases effectively. Previously, I've worked at GEICO and SapientNitro, and I am currently consulting for CVS Health. You can learn more about my skills and background on my LinkedIn profile.
When I'm not writing code, you can find me playing video games, cooking, listening to audiobooks, doodling, and studying Japanese. I live in the Boston metro area with my fiancé and our cat, Lucina.